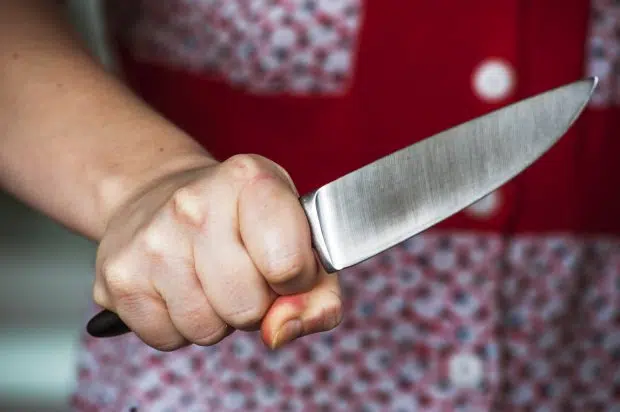 A woman in the Indian state of Tamil Nadu has been arrested for chopping off her husband's penis after she accused him of having an affair.
The couple had argued when the husband had returned home drunk that night and told the woman known as Sarasu, that he would marry again because she had become old, She interpreted that to mean he was having an affair, The argument lasted till midnight, at which point the victim went to sleep.
'At 3am, she took a knife from the kitchen and chopped off his penis -put it in in her purse, boarded a bus and went to visit her parents.
But she was arrested before she could reach their house in the south Indian city of Vellore. SOURCE:  Metro.co.uk