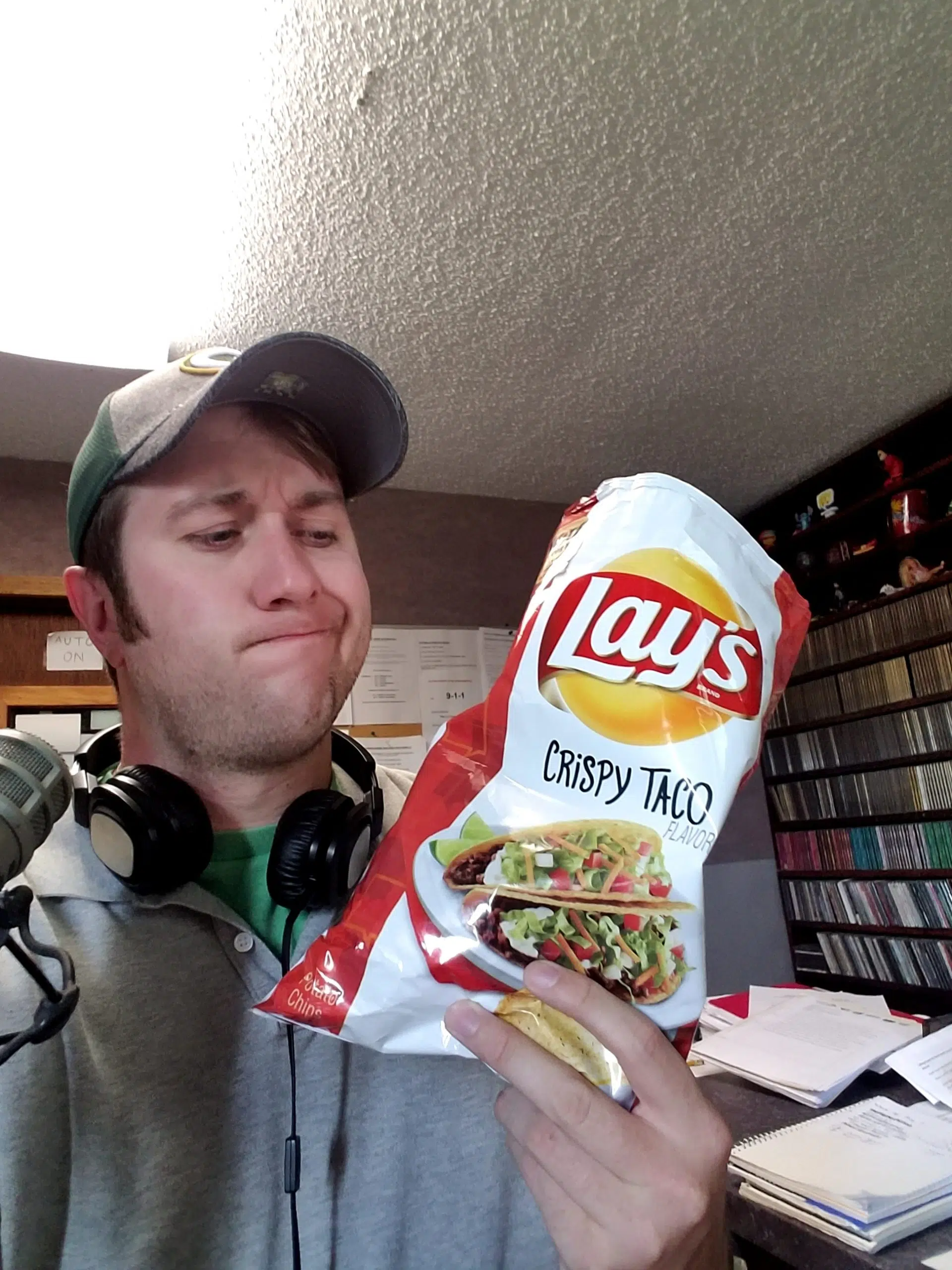 I'm not a guy that has a big sweet tooth, and I prefer savory snacks almost every time. These caught my eye as I was walking through the grocery store today, and I thought I'd give them a try.
The verdict? They're…ok. I definitely think they fit the description of "Crispy Taco" but I wasn't blown away by them. There are some good taco spices and a strong tomato/onion flavor, and it's not bad at all, just not really "wow"
Here's how the JunkFoodGuy describes them on his website
I popped a few chips into my mouth and chewed: creamy, resembling the sour cream and cheddar. Slightly tangy and onion-y. Lots on beef taco flavor from the aforementioned spices. A good savoriness all around. Some chips were more Cheddar-y than others, but overall a pretty spot on representation. I've become more of a fan of classic Mexican tacos that come on softer corn tortillas, but there is no mistaking the flavor appeal of a crunchy beef taco. Plus the crunch of the chip helped support the "crunchy taco" feel.
I'd imagine they are better than the Fried Green Tomato and the Everything Bagel With Cream Cheese flavors they rolled out in 2017, but I just don't know if I'd buy another bag