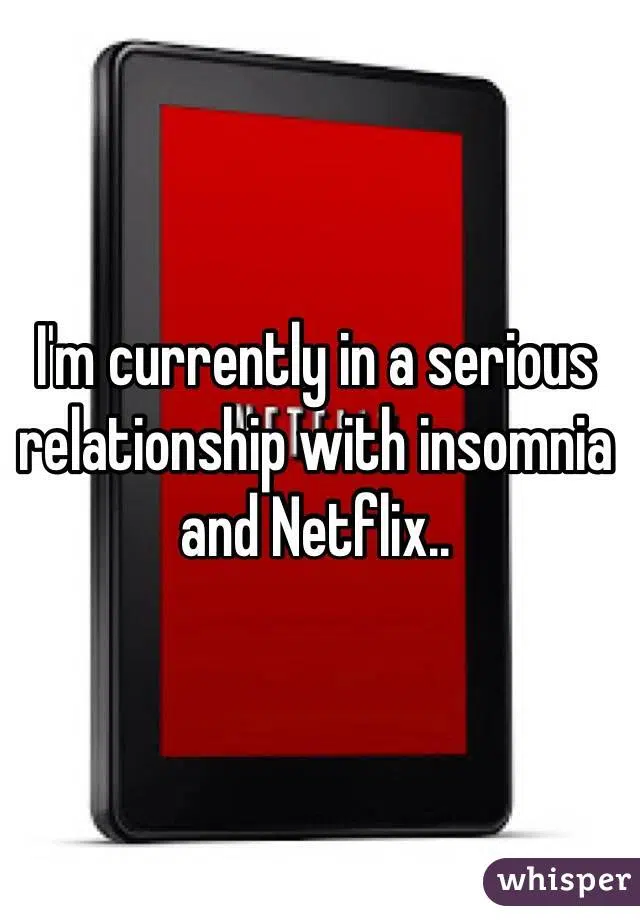 I'm sure you've had the conversation, either by yourself or with your spouse/roommate/Netflix life partner, about whether you're up for one more episode of House Hunter before bed. Believe it or not, staying up later can affect your sleep! Shocker!
From TIME:
The study involved 423 young adults, ages 18 to 25, who completed online surveys about how often they watched television, both conventional TV and streaming services. They were also asked how frequently they "binge-watched" shows, defined as watching multiple consecutive episodes of the same show in one sitting, on any type of screen. They also answered questions about their sleep quality and how tired or alert they felt throughout the day.

More than 80% of the participants identified themselves as binge watchers, with 20% of that group binge-watching at least a few times a week in the previous month. A little more than half of binge-watchers said they tended to view three to four episodes in one sitting, and the average binge session was just over three hours. (Men binged less frequently than women, but their viewing sessions were nearly twice as long on average.)

As the study authors suspected, the participants who identified as binge-watchers reported more fatigue, more symptoms of insomnia and greater alertness prior to going to sleep. And compared to non-bingers, they had a 98% increased risk of having poor sleep quality.