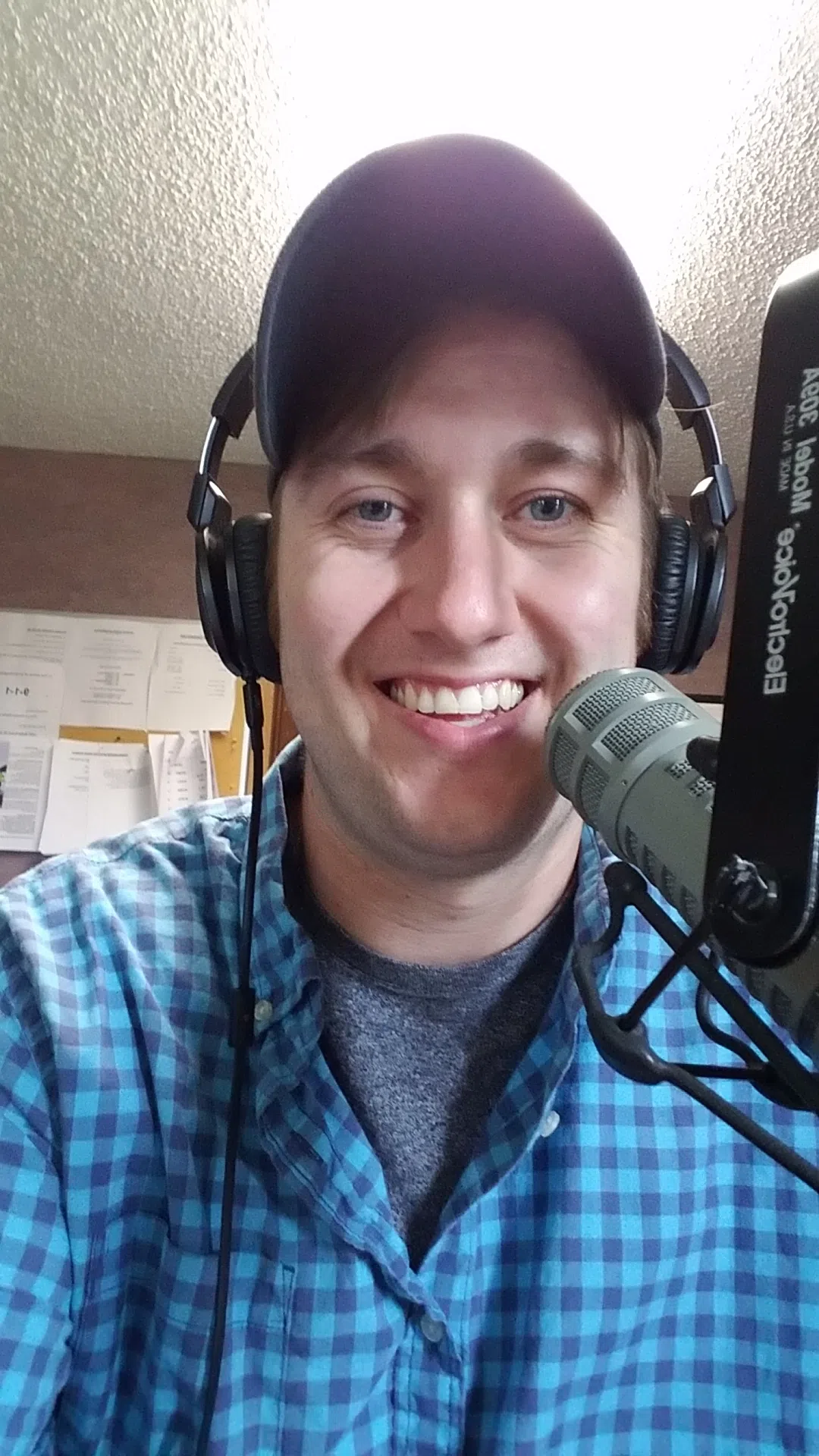 It's kind of hard to believe that today is my last day working in radio. It's been the only job that I've ever known, and to walk away from it is something that I don't think I've fully wrapped my head around quite yet.
I'll get right to the point: I've accepted a position to pursue a full-time opportunity with the La Crosse Loggers. Those who know me (or may have listened to me on the radio) know that my true love is sports, and the opportunity to work with baseball and grow with a company like the Loggers was simply too good to pass up.
That means stepping away from this position, which on its best days, is one of the most incredible jobs in the world. I was given the freedom – and four hours of airtime every weekday afternoon – to pretty much talk about whatever I wanted on the air. Weird stories I found on the internet, local sports topics, things that really grind my gears, breaking news stories – everything was on the table. I got to flip on the mic and say what I wanted.
And the most rewarding thing? People were listening! People not only light up the phone when we're giving away things on the air, but call and tell me I'm an idiot when they disagree with what I had to say. And you know what? I loved all of it.
Working in radio did come with the stereotypical perks: live broadcasts at awesome venues, going backstage at big concerts, getting free tickets to lots of different events, and a slightly higher profile around town. The vast majority of people still have no idea who I am, which is fine, but every once in a while, I'd get someone come up to me and say "Hey, I love listening. Keep on rocking."
I've been on the air during some unspeakable events, including at 6am the morning after the Batman shooting at the movie theater in Colorado, or being on the air while things were unfolding at Sandy Hook. There I was, like millions of other Americans, locked in on the news happening across the country, and yet I had to open up a mic and say something. It was on these days that I didn't know what to say. I felt like it was my responsibility to share any breaking news, but also my duty to provide a respite for many by keeping the music going.
And that's the thing. Even though I won't be on the airwaves as much (I'll still be around) – the music will go on. And that's the best thing about radio, and particularly Classic Rock 100.1. The definition of classic rock is always shifting. We still get people that bitch and moan that we have on Green Day, Pearl Jam and Nirvana, but guess what, those are classic rock songs now. Everything from CCR to the RHCP falls into this wonderful genre. As the years go on, some stuff will become "oldies" and more newer stuff will get added in, but guess what: you're getting older too, and the music you listened to is now classic. It's the way the world works. But in my mind, that's what makes Classic Rock the best.
I'll still be listening, and I hope you will be too.
Thanks for the years and the memories. This job will always hold a special place in my heart.