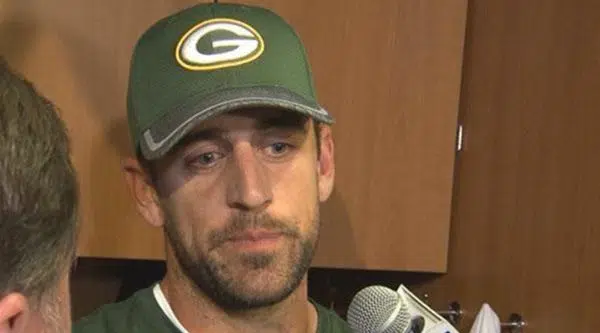 SOURCE:  LarryBrownSports
Aaron Rodgers will be eligible to return from injured reserve to play in Week 15, and the Green Bay Packers are hoping he can help lead them to the postseason if all goes to plan.
According to ESPN's Adam Schefter, the Packers are hoping Rodgers can play against the Carolina Panthers in two weeks if they are still in the playoff hunt and the quarterback receives medical clearance.
Rodgers had several screws inserted in his broken collarbone and has made it clear he will not rush back, but all of the reports we have heard about him recently have sounded encouraging. The next two weeks will be extremely important ones in Green Bay.