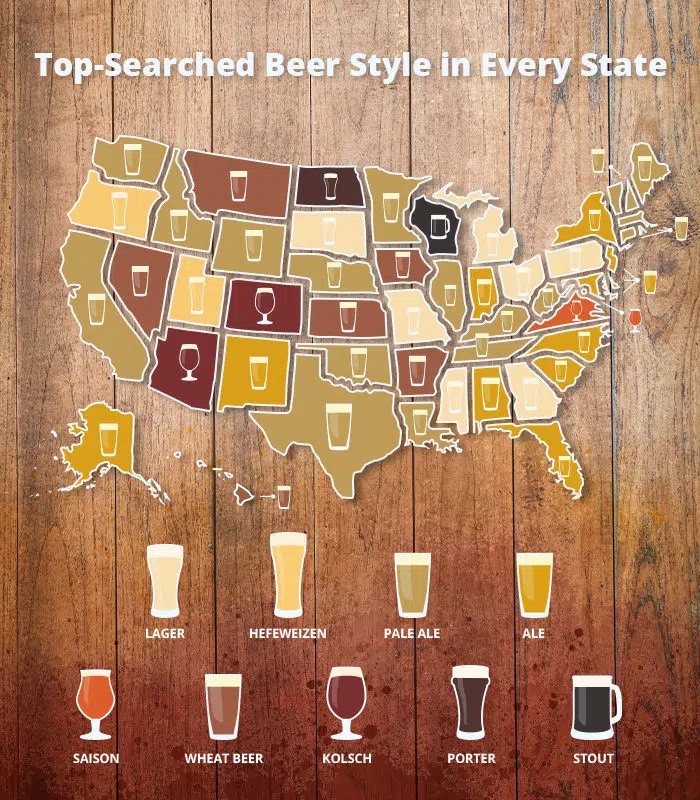 SOURCE:  MensHealth
Here are some specifics: Washington D.C. and the surrounding Virginia area, of course, are into some predictably pretentious stuff — this area's residents are mostly searching for a refreshing Saison (a rustic, low alcohol beer with a light body and dry finish), rather than the kind of beers the majority of the country drinks.
Wisconsin is the only state searching for a nice thick stout, which also makes sense — if you're up there in the great white north, drinking a loaf of tasty alcoholic bread-juice sounds like a great activity. Arizona and Colorado are drinking Kolsch (light to medium body; dry flavor).
What are people in your state drinking? Here's the full map. Check it out, fall in line, or go your own way:
BBN also found the specific brewery that a state's residents are searching for the most. The map (press "Next" on the above image to see) is a really cool representation of each state's unique breweries, and shows which states are more receptive to beers from outside their borders. New York is loyal to the Brooklyn Brewery, for example, but South Carolina is more interested in Sierra Nevada brewing. That's all the way in California.