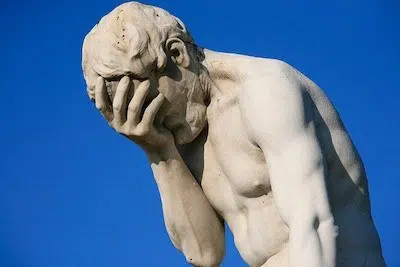 Sadly, a bunch of us have received "that" call. The call wherein your friend or family has had a few too many barley pops and foolishly got behind the wheel. Now the police are involved and it's about to get expensive. Well, a fella in Brown Deer Wisconsin received that call and made his way to the police station to pick his friend up. Only, this fella also had himself a few too many barely pops!
Surveillance video shows a man pulling into the Brown Deer Police Department's parking lot on Sunday evening, December 17th. He arrived to pick someone up. Inside the lobby, an officer got the man's information, but soon realized something was off.
"The lead detective believed an odor of intoxicants was coming from his breath," Nick Andersen, Brown Deer PD patrol officer said.
Officer Andersen said the man was contacted by someone he knows, who was arrested after a case of minor property damage in a bar parking lot.
"Officers responded and found the operator of the striking motor vehicle appeared to be intoxicated," Andersen said.
That person was arrested for OWI, first offense.
"Once that's completed, it's our procedure to turn that subject over to a sober, responsible adult," Andersen said.
Police soon learned though, that the responsible person was also drunk. Officers at first tried a series of sobriety tests on him — first, an eye test. Then, the one-leg stand. Finally, the walk and turn. Police say he failed them all. He was arrested at the scene for his first OWI.
Andersen said, "It's very poor decision making to get behind the wheel after you've been drinking anyways — but to drive to the police department after you've been drinking…"