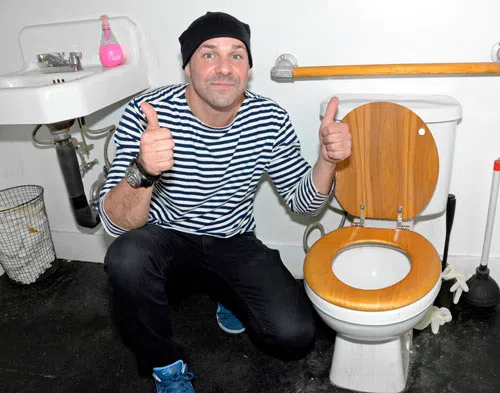 Former NBA star Charlie Villanueva had his Dallas area home burgled on December 19th. The thieves took appliances and other items but what they took from Charlie's bathroom bothered him the most.
That's right…the burglars took Charlie's toilet. I mean…I have heard of people taking food out of refrigerators.  I have heard of people stealing family photos. I have never heard of anyone taking someone's toilet.  Charlie is just as shocked taking to twitter to show his incredulousness.
"I'm still in shock of the things they stole  but the one that stand out the most is a toilet…… Bro a toilet can't get my mind off that. A toilet….. Wow "
To add insult to injury, the Dallas PD is WOEFULLY understaffed and were unable to respond to the call in a timely manner…
"I called @DallasPD at 6:50pm it's 10:41pm and no response from them, called 4 times already #findmytoliet"
"This is crazy! What a surprise Christmas came early Thanks to the team @PooPourri got me a brand new toilet and some lovely Poo Pourri toilet spray 😉 I'm thankful! Interesting how a stinky situation turns positive when you remain #positive. Happy Holidays #findmytoilet"
Fear not, dear friends! Charlie has replaced, thanks to the folks at Poo-Pourri his toilet and could not be happier…
No word on whether or not the police ever found the thieves. However, because of this incident Charlie says he has learned that many people do not have toilets and he now realizes there is a global sanitation crises.
SOURCE: Washington Post