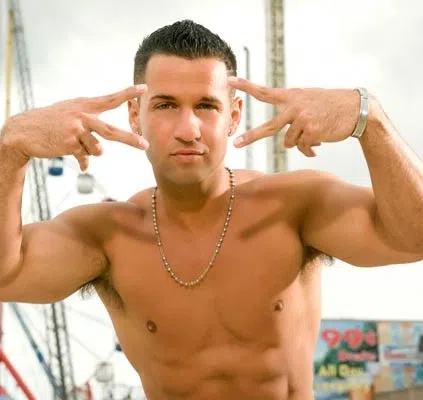 Mike "The Situation" Sorrentino is going to jail. Probably. He has agreed to "plead guilty" (which is what rich people do when they have good lawyers) alongside his brother Marc in their tax fraud case, according to The Blast.
The Sorrentino's were accused of not paying all of their federal income tax owed on Michael's $8.9 million income from 2010 to 2012. The Government also alleges that they deposited cash into different bank accounts to avoid reporting income to the IRS, as well as inflating their business expenses for high-end cars and clothing.
It looks like he will now how to trade D-T-F in for D-H-T…or Doin' Hard Time…and instead of Gym-Tan-Laundry he will worry about Jim-Tanner and Larry!