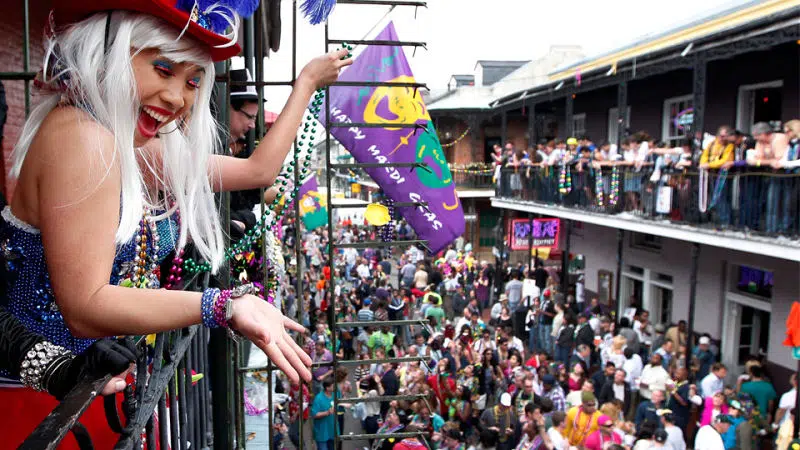 Apparently, the storm drains of New Orleans got a thorough cleaning over the past few months and among the trash and debris, workers found 93,000 pounds of Mardi Gras beads, city officials said Thursday.  I wonder how the beads were gotten, what type of shenanigans were done to obtain these beads?
The 46 tons of beads were all found in the popular downtown thoroughfare on St. Charles between Poydras Street and Lee Circle, the Times-Picayune reported.
While the vast amount of Mardi Gras beads indicate good times were had in the area, city officials said it also means litter needs to be decreased. Overall, the $22 million, three-month clean-up project yielded 7.2 million pounds of debris in city drains.  That is a lot of trash.  I have heard from a few friends that have been in New Orleans, that it is a dirty city.  Have you ever been?