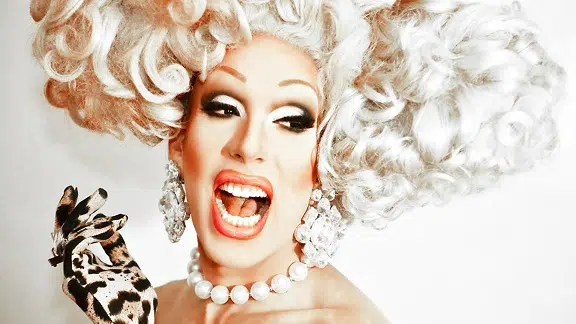 Medieval Times is changing it's ways! No…no…the menu is staying the same and you still have to eat with your hands but they are doing away with Kings to make way for the QUEENS!
Despite it's name, Medieval Times is doing what it can to stay current. In light os the #metoo and Times Up movements they have decided to dethrone it's Kings and replace them with Queens. The first Queen began her reign in Dallas last fall. Since then a Queen has taken over two other castles and is supposed to rule all nine castles by years end. However, it's still a tricky transition for a restaurant that encourages it's guests to call their waitresses wenches.
If you're not familiar, Medieval Times is a dinner theater restaurant wherein Knights Joust to enteratin both the crowd and the royal family. the change  to a queen revolves around a plot that sees a Queen take over for her fallen father. As she searches for the best knight in the land one of them acts dishonorably and challenges her authority.
Leigh Cordne, a director for the Dallas-based company, tells the Times that he started working on the new story long ago, and that the fact that this change is happening "at the same time the gender equality movement hit is a coincidence." For their part, customers at the new show seem split on the story change, but one diner tells Times reporter Kim Severson, his biggest concern is the long-established menu of half-a-chicken, a knob of corn, garlic bread, and a half potato: "Just do not change the food … Do not take my corn away. I love that corn."
I'm not allowed in Medieval Times anymore. I made the mistake of taking my wife there once and, well, for the next week this was me…