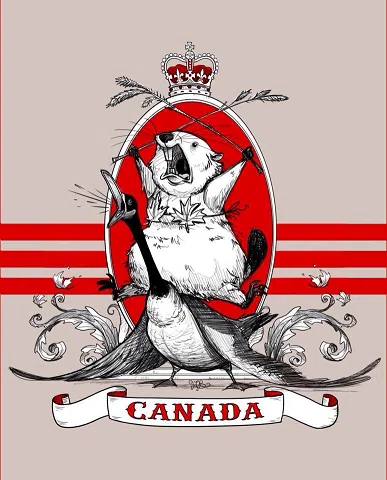 Canada has given us a lot of really fun things…hockey, Tim Hortons, making fun of Canadians. All in all, I'm going to go ahead and say that Canadians are fun. I mean, where else would you find people anonymously sending packages from Amazon to random universities?
Student Unions at different Canadian Universities are receiving strange, unmarked, packages from Amazon containing everything from light bulbs and cell phone accessories to sex toys and sex toys! When the first anonymous box arrived at the University of Regina Students' Union in late November, no one thought much of it.
It contained a couple of counter protectors for hot items.
"No one claimed that they had ordered it, so we put it in the kitchen and didn't ask too many questions," Shawn Wiskar, University of Regina Students' Union vice-president of student affairs.
But the next mystery package which arrived a week later raised eyebrows. It contained a vibrator sex toy along with an odd pairing — a couple of cell phone chargers.
"We were definitely a little shocked," Wiskar said. "At first we very discreetly just went door to door in our office as well as some of our student centers and asked if they had ordered these items."
Remaining packages in Ryerson's student union office were found to contain eyelash growth serum, a watch wristband, a six-pack of light bulbs, and a gliding soccer ball that lights up.
Wiskar said in the latest query, the company determined the last couple of items the student union received were purchased using untraceable gift cards.
"Amazon said that they're unable to figure out who it is and we should just kind of accept the packages," he said.
Umm, for the record, if there are any Canadians reading this, the address for Classic Rock is 1407 2nd Ave N, Onalaska, WI 54650 and I like food, knick knacks and pretty things for my desk.
SOURCE: CBC News