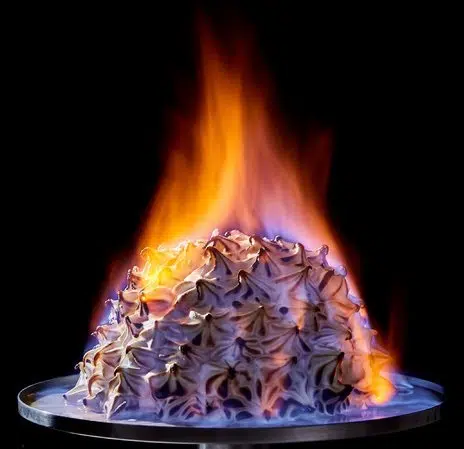 What is wrong with the Scottish? They wear skirts with no underwear, speak as though someone has kicked them in the mouth and, apparently, want to kill us with ice cream?!? The Aldwych Cafe in Glasgow is now…carefully…serving Respiro Del Diavolo, or, Breath of the Devil. What is Breath of the Devil you ask? An ice cream that you have to be 18 and sign a legal waiver for before you can eat. Registering in at 1,569,300 SHU on the Scoville scale, this ICE CREAM is 500 times hotter than Tobasco sauce and…no hyperbole…CAN KILL YOU!!!
"…could be a risk of personal injury, illness and possible loss of life." That is what is says in the disclaimer. The people that work at Aldwych have to wear protective gloves to serve this stuff.
The worst part is that I know some of you read that and are still thinking, "Sign me up!" Because, apparently, you hate your mouth and your butt hole and feel they need to be punished.