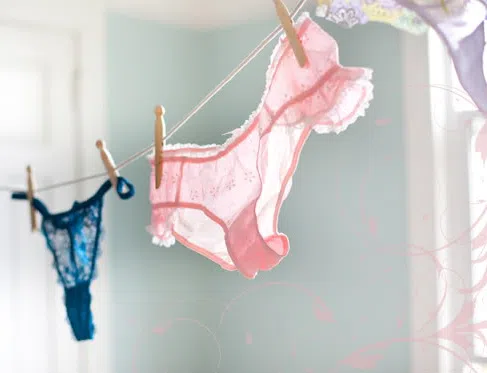 There was a study done recently about our underwear habits. The degenerate in me clicked on with anticipation. I was…not…um…we are gross!
31% of men wear their undies two or more times before washing – 10% of women do the same
4% of Men and 2% of women turn their unmentionables inside out to "get another use out of them"
26% of women wear their bra five or more times before washing it
6% of women wear their bra ten times or more before washing it
I was hoping to get a cheap little thrill out of hearing what undies are trending this year. Instead I came away never wanting to touch another person for fear of getting the Hantavirus. Please…I am begging you…clean your drawers. Not for me…do it for yourself. Do it because it's the right thing to do. Do it because you care about yourself. Because…right now?