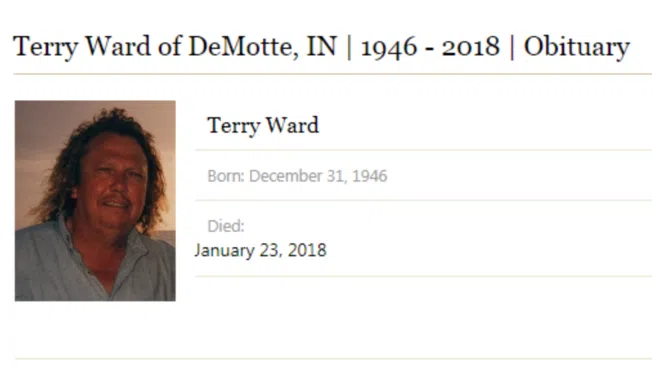 Having a great sense of humor can carry you through life. It can also be pretty damned entertaining after you kick the bucket, too. Such is the case with 71-year-old Terry Wayne Ward, who died in late January. The Geisen Funeral Home website has his obituary, and it's a thing of beauty. :
Leaving behind "behind 32 jars of Miracle Whip, 17 boxes of Hamburger Helper and multitudes of other random items that would prove helpful in the event of a zombie apocalypse."
Paying tribute to his "overly-patient" wife, Kathy – who "regularly accepted sympathy during their 48 years of marriage."
They were married "in the fall of '69, between the Summer of Love and the Winter of Regret."
He looks back on his school days, when "only three of his teachers took early retirement" after having him as a student.
He was a "renowned distributor of popsicles and ice cream sandwiches to his grandchildren."
Terry died knowing "that 'The Blues Brothers' was the best movie ever, Clint Eastwood was the baddest-ass man on the planet, and hot sauce can be added to absolutely any food."