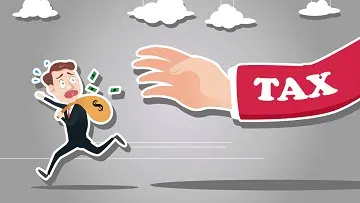 The Oscars were last night and like any good, red-blooded, American with debit card and a thirst to be not bored…I tuned in. I actually saw a number of the films nominated this year which is not normally the case. I was overjoyed to See Sam Rockwell and Frances McDormand win their acting category awards. They were a part of my favorite film of the year, Three Billboards Outside Ebbing, Missouri, written by one of my favorite screen-writers/director/playwrights, Martin McDonagh. It's a brilliant film made by brilliant people and it moved me in ways I can't fully describe.
That said, most of the time during the broadcast, my friends and I were critiquing and riffing the way we do. The Topic of Swag bags came up. You see, if you weren't aware, all of the nominees, performers, presenters and attendees at the Oscars get a goody bag filled to the brim with the finest of excess. Everything from soy candles to bath bombs to vouchers for session with a personal trainer to a 12-night trip to Tanzania. My friends and I riffed on the kinds of things one might find in their swag bag. Things like…
A picture of money and a map to it…
Peter Dinklage. The actual actor Peter Dinklage…
The entire country of Luxembourg…
Michael Jackson's bedazzled left pinky…
The deed to a mansion made entirely out of ferrero rocher chocolates…
The love of a father you have never met…
Then today I read that, while everyone is given those bags, the IRS actually does take tabs on it! In fact, if you accept your gift bag you could owe more than $50,000 in takes on it. Some celebrities accept their bags then donate the gifts to charity. George Clooney is famous for doing this. He looks good…his taxes get helped and everyone is happy happy joy joy. However, only half of the tax burden is charitable for The Cloonster (as he is known in my head and my head alone) would still owe 25k to Uncle Sam.
Isn't sad to think we live in a world where even our celebrities are screwed over y taxes? It's hard to keep that air of superiority over the little people when you're brought down to their level constantly. It's SO hard being a celebrity these days!