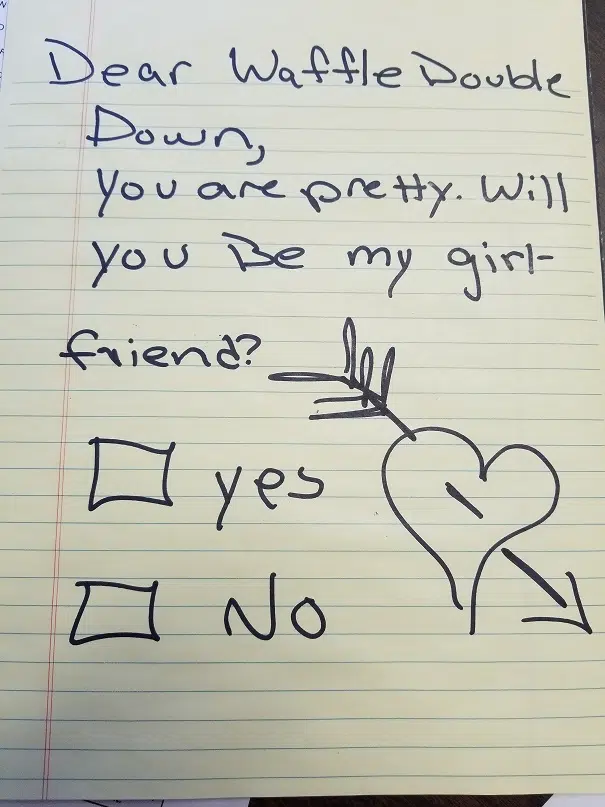 I may need to rethink my position on Canada. It's not that I dislike Canada. It's beautiful up there and beavers are really cool. No, it's that I like to punch down. It's easy. I'm lazy. However, Canada has it together in some ways. They have socialized health care. Look, I understand the arguments for and against. But I know this much…if someone figures out way for me not to have a panic attack every time I see a medical bill, I am all for it. Canada figured it out. It's not cheap. It's not easy. But they have it and I am envious.
They also have the new Waffle Double Down sandwiches from KFC and that is far more imprtant. Two, delicious, expertly fried, chicken breasts, a Belgian waffle in between with a Canadian maple aoli sauce. AND THEY ARE ONLY SERVING THEM IN CANADA!
"The Double Down is our most talked about and demanded menu item in Canada, so we wanted to do something special exclusively for Canadian fans," said Samantha Redman, chief marketing officer, KFC Canada. "We know fans have been craving chicken and waffles on our menu, and we're happy to provide this unique take on the trendy food pairing. The maple aioli sauce is a sweet nod to KFC's Canadian fans."
Did anyone else have to change their pants after reading that? I feel like Samantha should have to charge $9.99 aminute to describe the Waffle Double Down to people. Ether way, I have a new Canadian Girlfriend. I bet, sadly, just like the first one this one won't write and I will eventually have an awkward argument with a guidance counsilor about healthy boundaries and and emotional maturity.
SOURCE: PEOPLE