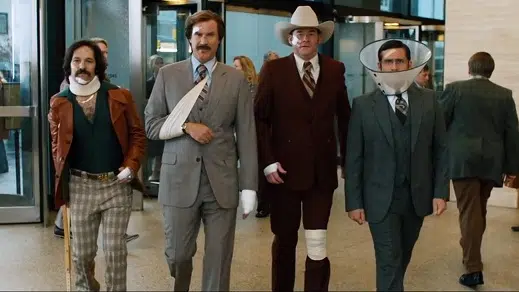 The Milwaukee Journal Sentinel is reporting that a reporter from the Fox affiliate in Milwaukee has been arrested after an incident on Friday night at the Brewers-Cubs game at Miller Park. It seems this reporter punched another reporter, from the cities NBC affiliate.
The incident was first reported by FTVLive, a website that follows the TV news industry. It cited a Milwaukee police report that said Adair "A.J." Bayatpour, 31, of WITI-TV (Channel 6)  had been critical of his colleague Madeline Anderson, and her boyfriend, Ben Jordan, a reporter for WTMJ-TV (Channel 4), stepped up to defend her.  During the ensuing argument, Bayatpour struck Jordan and caused "a significant injury," the report said.
Bayatpour referred a reporter to his attorney, Julius Kim, who called it an unfortunate incident between friends. Kim said he's had discussions with prosecutors who are reviewing the matter.
Jessica Bellucci, a spokeswoman for Tribune Broadcasting, said, "FOX 6 Reporter AJ Bayatpour was involved in an altercation at Miller Park last week.  We can confirm he will not be reporting for the station while the incident is under investigation. "
Jordan declined to discuss the incident. Neither reporter has tweeted on their otherwise active Twitter accounts since Friday.
Tyler Barnes, senior vice president of communications with the Brewers, said the team doesn't comment on security matters.
WHO DOESN'T WANT THIS IN LA CROSSE! A fight starts at a Loggers game and suddenly it's brother against brother…mother against daughter…cat versus dog! "Son't talk to the Johnson's, Dougie! They are C-B-S'ers!" "Can't trust and A-B-C'er alone in your house…your dog will end up pregnant!"
It's a brighter world I dream of!