Wilde in the Morning | Weekdays 6-10a on Classic Rock 100.1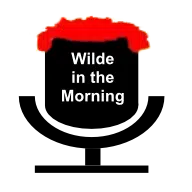 Kelly Wilde just celebrated his 32nd year in radio. He started in Sparta, WI in 1984-went to LaCrosse, WI-then Los Angeles, CA, New York City and finally back to LaCrosse…Meaning he is 25 miles from where he started…Coincidence? We think not.
Kelly is a nationally syndicated comedy writer whose material has been heard on radio stations all across North America and "The Tonight Show" with Jay Leno. He is also a published author of the book, "Smoke Easy 2117." It's available at many fine book stores, online at Amazon.com, and from the trunk of his car at selected farmers' markets.
He has been married to his wife Susan all the time and they have 3 children..Sammy-28, Drew-22 and Luke-21
When he is not doing radio he enjoys reading, writing his second book, camping, dutch oven cooking, and dressing up like saloon girl Bebe Newalk at area rendezvous'.
Kelly is very involved in the community. He is an at-large" member of the LaCrosse County 4H Executive Board, On the Oktoberfest Board of Directors-former President of LaCrosse Mardi Gras, and their 2010 Rex of Carnival. Oh, and he once caught a giant grouper with a bent coat hanger and a spicy pork rind.